Rehoming and rescue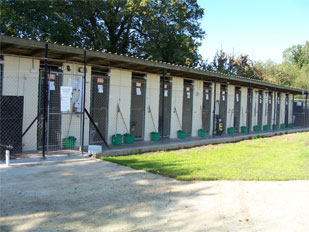 To see dogs in our care click on found strays

As well as our boarding kennels, West End Farm also runs a rescue dog unit. We always have stray dogs looking for new homes. If you would like to share your life with one of our dogs, then we would be very pleased to help match you to your new pet.
We accept stray dogs through district councils in most Suffolk areas. When they arrive with us, we spend a week getting to know them - finding out what they like, how they are with other animals and people and a little bit more about their personalities.
We then try to match your needs with those of our stray dogs to find you the ideal pet. We want you and your new dog to have a good relationship from the start, and so we are careful with our Rehoming. Sometimes, we will carry out a home check to make sure that both you and your dog are going to be happy in your new relationship.
All rehomed dogs are treated for fleas, wormed and micro chipped to protect them against becoming strays again! It is expected that their new owners will arrange for their inoculations and neutering/spaying as appropriate.
Once you've chosen your new dog and taken him/her home with you, the next seven days are a settling-in period, to make sure you are both happy with the new arrangements. If, within that time, it's not working out then West End Kennels will be happy to take the dog back. After seven days, it is assumed that everything is proceeding well, although we are happy to extend the seven-day period for a further week if you need more time to make sure.
There is a charge of £75 for each dog we rehome, payable by the new owner. West End Kennels is not a registered charity.
Rehoming a stray dog can be a very rewarding experience. If you are thinking about getting a dog, we do strongly recommend that you consider rehoming one. We rehome many dogs each year - without people like you, those dogs would otherwise have to be put down.